She Builds Fall 2022
The project will take place on
Friday, September 9th, 2022
This fall, our team of She Builds volunteers will come together for a national day of service to honor the anniversary of September 11th. Volunteers will repair and revitalize Stepping Stones Shelter, a nonprofit that provides emergency shelter, permanent supportive housing, and post-shelter support for homeless families with children. Volunteering will be open to all female-identified members of the community.
Each volunteer will have an individual goal to raise $250, which will help to cover the costs of supplies and materials for the project and ensure funding for our year-round program, allowing us to serve 180 vulnerable families this year. We also have numerous sponsorship options available for local companies and organizations to show their support for She Builds and empower women in our community to support other women in need. Companies and organizations may choose to sponsor volunteer event participation and cover the $250 individual fundraising cost.
This project will be coordinated by Beki Mitiku, RTMC's AmeriCorps Volunteer Coordinator. Every AmeriCorps member that serves with RTMC organizes an independent service project as part of their term with us, and Beki will be taking on the planning and coordination for this event as her service project. Beki has done incredible work during her time at RTMC, greatly increasing the capacity of the organization with her high attention to detail and meticulous work ethic. We are excited to support her as she takes on She Builds!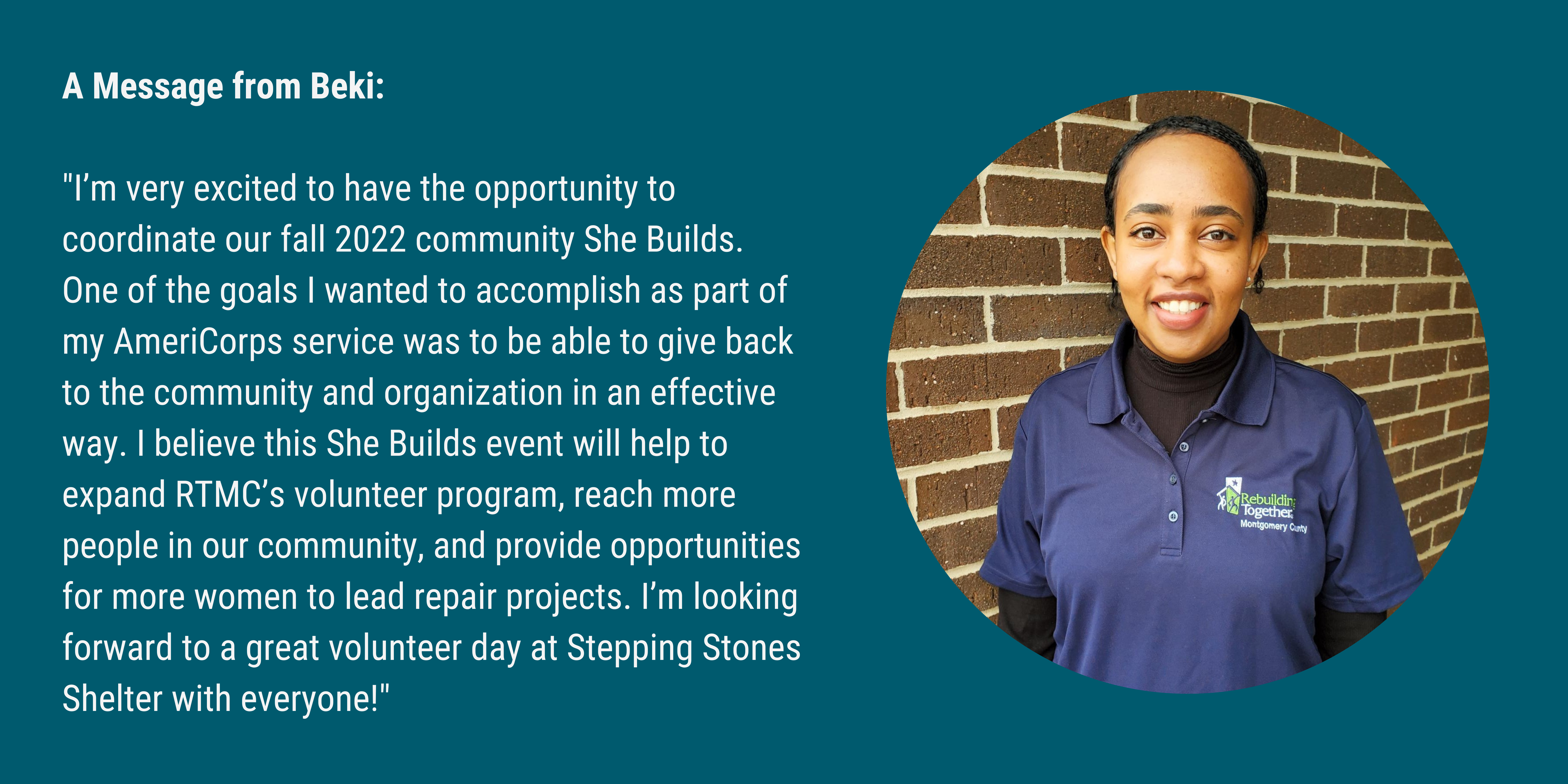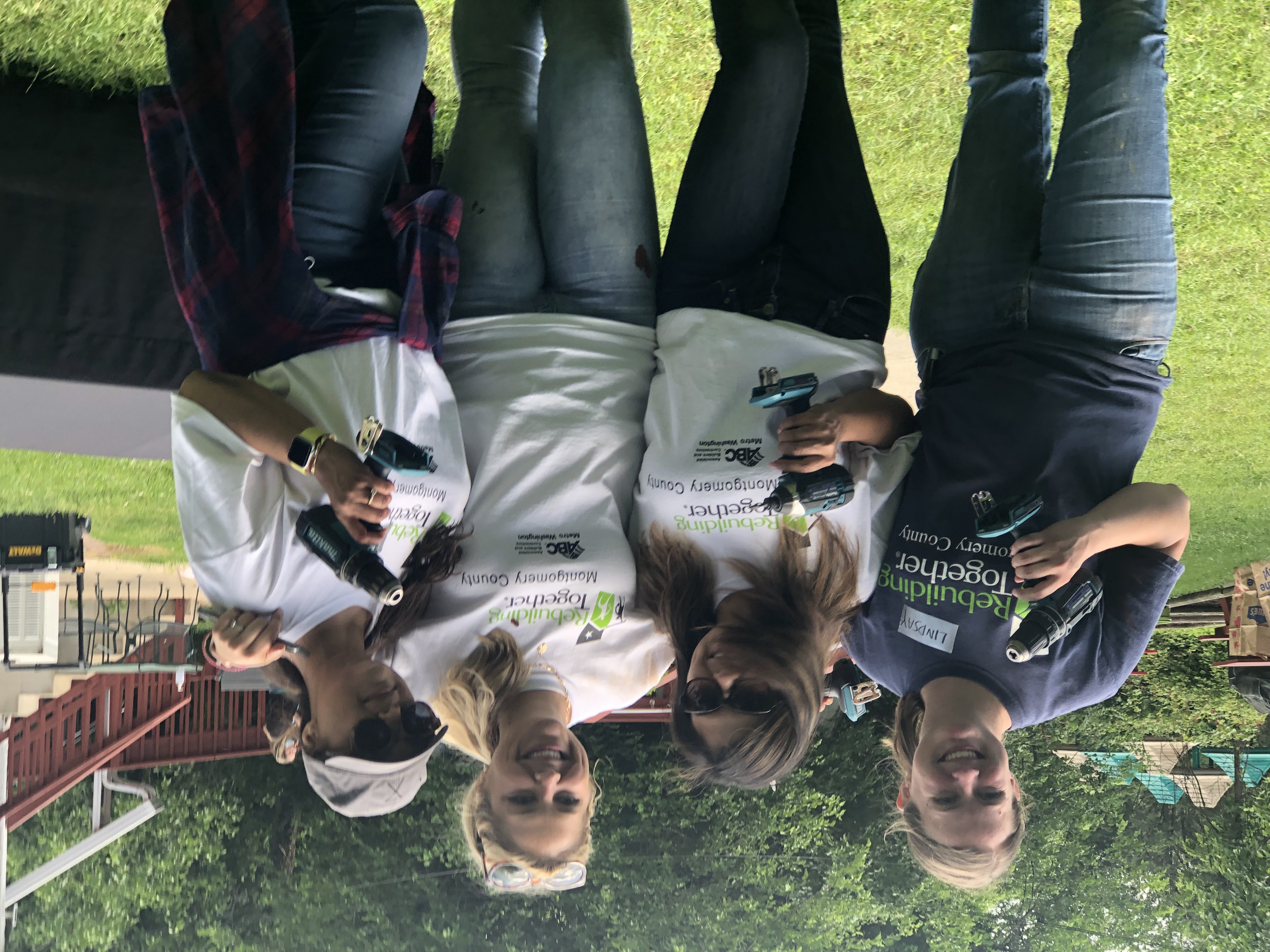 Interested in participating? Please contact:
Beki Mitiku
AmeriCorps Volunteer Coordinator
(301) 947-9400 ext. 112